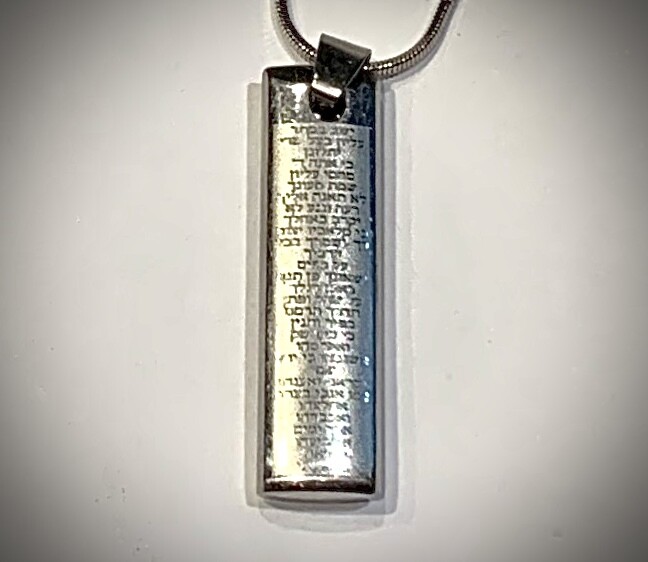 The Psalm of Protection
SKU BJ310
Product Details
PSALM 91 - the psalm of protection
The stainless steel pendant has the whole of PSALM 91 , in Hebrew ,engraved on it .

"...for He shall set angels to watch over you and protect you in all your ways..."( psalm 91:11)

This very popular exclusive Shorashim design has been created in honor of the young men and women of the Israel Defense Forces.
The psalm is traditionally recited before battle by the soldiers of Israel and by soldiers of other armies around the world.
stainless steel : 1 1/2" X 1/4"
Save this product for later