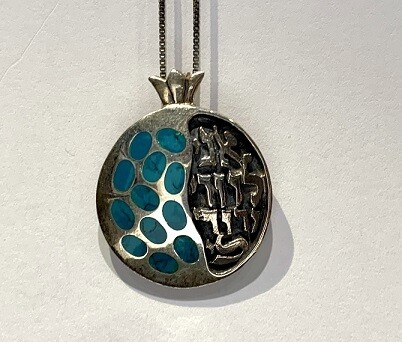 Beloved Pomegranate Pendant
SKU PJ101
Product Details
THE BELOVED POMEGRANATE
The Pomegranate is the symbol of unselfish blessing.
This piece is created out of sterling silver with inlaid Eilat stone.
The verse engraved on the side is;
" I Am my Beloved's My Beloved is Mine" ( Song of Solomon 6:3)
A pomegranate is made up mostly of seeds and less pulp.
Pulp protects the fruit , but the fruit is the blessing. Each seed a blessing in itself.
3/4 inch diameter comes with sterling silver chain
Save this product for later