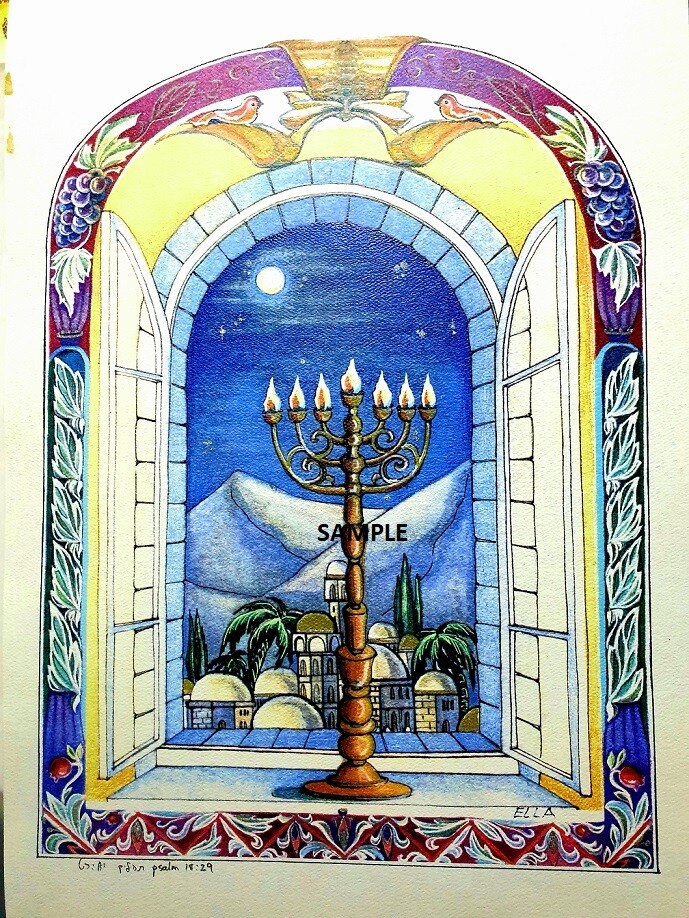 "You Light Up my Lamp"
SKU PO103
Product Details
By ELLA SHEIN

Another in our series of ART2PRINT, this piece by Ella "Shein" an immigrant from the former USSR it depicts the evrse
"For You light my lamp; Hashem…My G-d, does light my darkness".(Psalm 18:29)
The lamp lit on a windowsill in the Old City of Jerusalem conveys so much yearning and hope.The seven lamps representing holiness in the world and the bright calming moon in the Jerusalem skies.
The ART2PRINT series was initiated due the constraints of the times we and the world are experiencing, the lockdown and following slowdown. The price has been reduced to $20 (instead of the usual $55)
When you receive the document by EMAIL , you can then decide how and when to print it out.
We heartily suggest using High level art paper
Thanking you in advance for thinking of or actually purchasing one our new series of
"ART2PRINT"
In this unusual time it is a great support.
Save this product for later