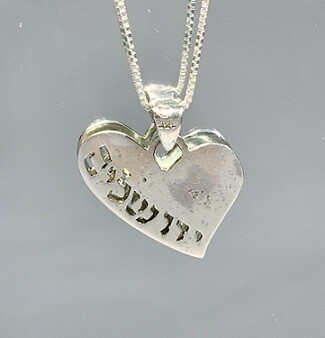 Heart For Jerusalem
SKU BJ 301
Product Details
״ליבי במזרח ואנוכי בסוף מערב״
"My heart is in the east and I'm at the end of the west".
These words were written by Rabbi Yehuda Halevi during the Middle Ages in a poem of yearning for Zion and Jerusalem .
Jerusalem in Hebrew is engraved into this hand-finished sterling silver heart .
The jeweller, Boaz ben Yehuda, wanted to express the passionate "Heart" for Jerusalem that touches so many people around the world.
size 2" by 1.5"
Save this product for later