Solidarity With Jerusalem T Shirt
PO101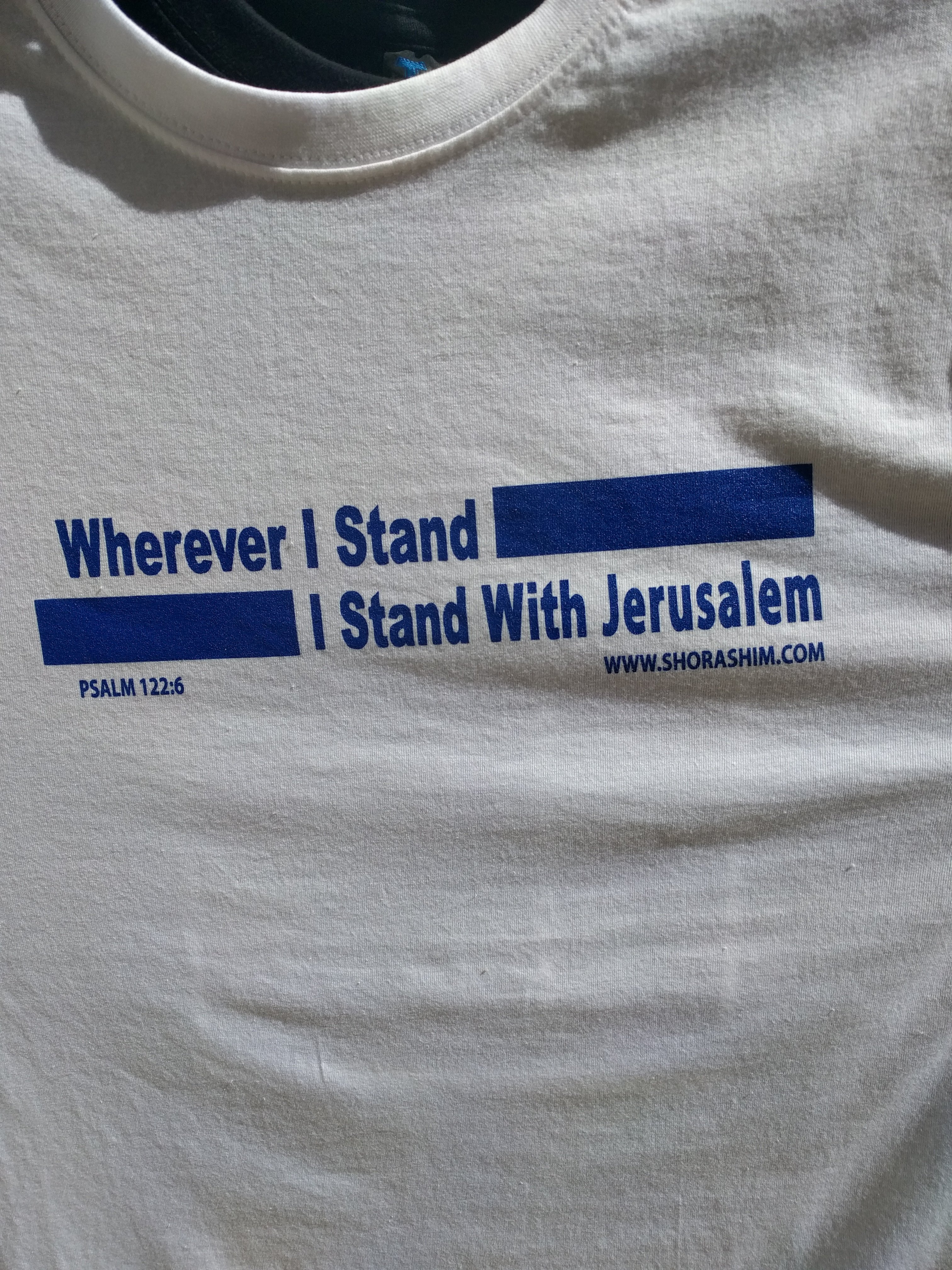 On June 7 1967 the Israeli soldiers miraculously entered through the walls of Jerusalem's Old City. the Temple Mount was liberated and the western Wall again became a place of prayer and rejoicing. This Shorashim Exclusive T- shirt representing 50 years of Jerusalem's reunification was created to celebrate the verse in psalm 122 that became fulilled on that day.
Our feet were standing within your gates, O Jerusalem. Jerusalem that is built as a city reunited ( Ke-Ir Shechubra Yachdav) .( Psalm 122:2-3)
"Wherever I Stand I Stand with Jerusalem"